Think Small. Think Big with Guest Artist Rafael Lopez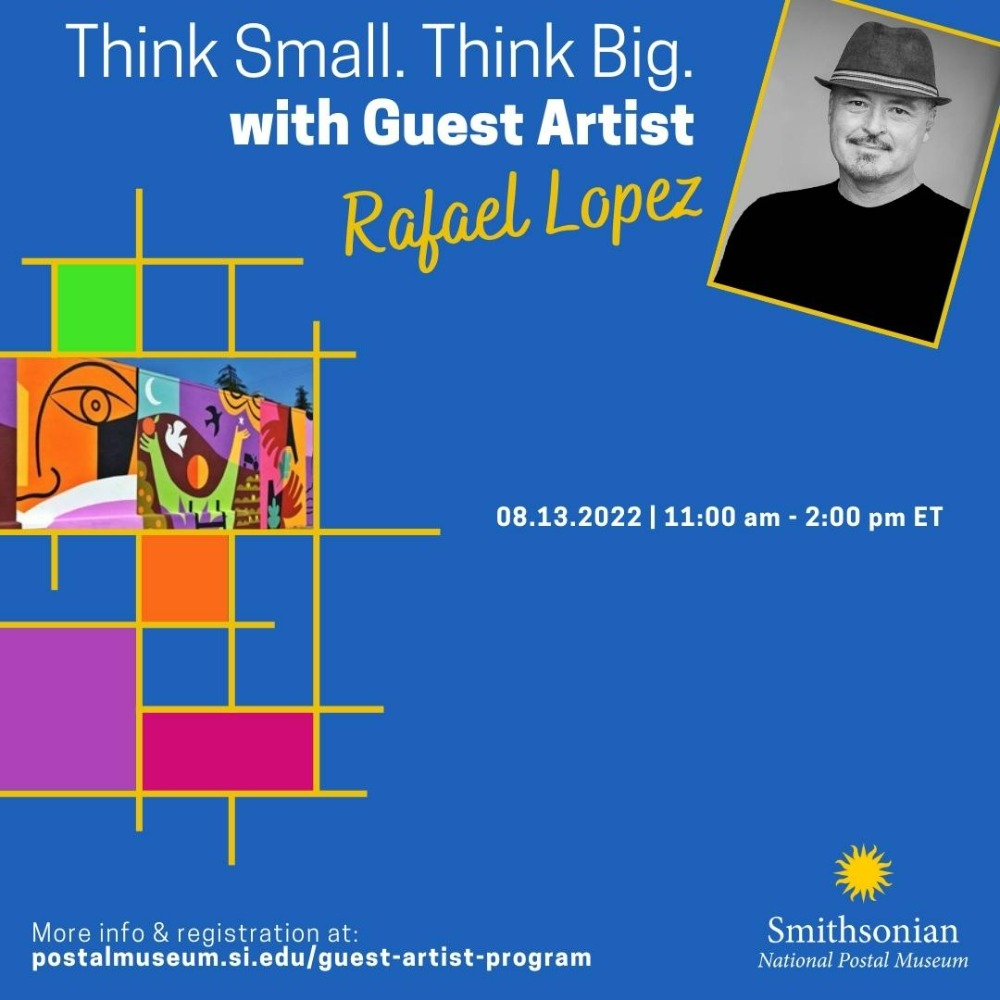 Where
Mezzanine Level
Postal Museum
What does it mean to see your community depicted on a stamp that portrays America? How does it feel when your identity is misrepresented or overlooked in stamp designs?

Rafael Lopez will guide middle and high school students through a series of challenging questions pertaining to representation, misrepresentation, and lack of representation on American stamps. He will connect his efforts in stamp design to the work he has done with diversity and representation in public murals, comparing and contrasting the techniques of composition and scale between the different mediums.

Students will participate in a private tour of the museum with Lopez and will be able to receive individualized critiques on their work from the artist himself.

This program is only for middle and high school students. Participants will have time for a lunch break, but are responsible to bring or purchase their own meals.